Clare, Burdekin Region, Queensland
For the past 11 years HTM Complete has worked with one of the largest produce farms in Queensland, currently approximate 240 hectares of melons, various vegetables and sugarcane production. The vegetable and melon plants are grown on plastic bed and are fertigated through a trickle system with total time from planting to harvest approximately 8 to 10 weeks for most crops. The ambitious project involved the installation of a network of relocatable 1m tall radio transmitters linked to 85 EnvioSCAN & EnviroPro soil moisture probe units, which HTM Complete were able to successfully achieve. The project was challenging in itself purely due to the sheer size of the property and the distances in which we needed to cover. This style of monitoring has been in use for over 20 years.
Having short crop cycles meant data needed to be in near real time and with soil types varying across the 22 km radius it left the client with complicated decisions about when to irrigate and apply nutrients. Collecting continuous data at all stages of crop growth allowed HTM Complete to create seasonal benchmarks for the client's irrigation needs. The soil moisture monitoring equipment we installed enabled farm managers to make the right decisions at the right time for specific crop growth. Therefore, by improving water use efficiency and reducing nutrient leaching in deep soil resulted in a saving of 5 megalitres/ha for the farm's major crops, per season.
For us, at HTM Complete, the major highlight with this project was the ability to improve the crop market target in yield and quality for our clients through efficient monitoring in both water and nutrient management.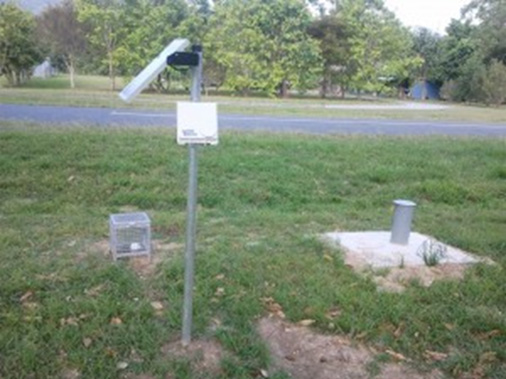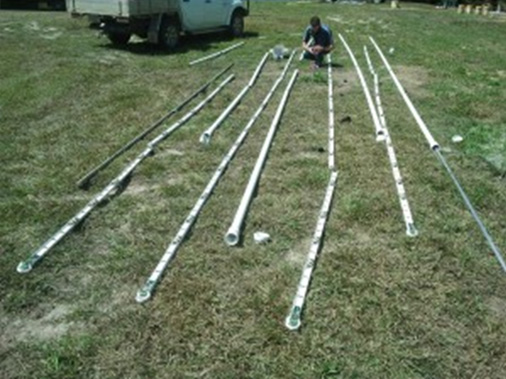 Cairns Regional Council, Gordonvale, Queensland
The aim of this project was to assess the variability of water table rise and movement in the Cairns region and to make effective and sustainable planning decisions in such a fast growing area. CRC sought information at key locations throughout Gordonvale in near real time to more accurately assess the water flow rates and seasonal patterns. The idea was to see how moisture content was affected with the water table throughout the different climate seasons.
In order to create a detailed profile of the soil water content, HTM Complete customised and installed some of the deepest soil moisture probes in Australia to achieve the client's requirements. At 10 metres deep and nested across a small scale transect, a detailed map of water movement through the soil profile was achieved which has allowed for better decision making due to more accurate and exhaustive data.